Advanced Analytic Solutions (AAS) is a statistical consulting firm established in 2002.  AAS provides practical guidance in the selection and use of statistics in solving business problems.  Services range from computing simple descriptive statistics to formulating sophisticated predictive models. Building powerful dashboards and simulators is a key offering as well.  AAS can perform all research project phases – instrument design, data collection, analysis, interpretation, reporting, implementation – or assist in any part.
One of AAS' specialties is helping companies segment, profile, and predict the behavior of their key consumers through a variety of data science techniques.  This is often achieved by designing web surveys and analyzing responses to identify customers interested in a product or service, and/or digging deeper into big data repositories.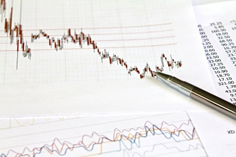 For further information, please contact:
Rick Pollack, Ph.D.
215.208.2776
9:00 AM – 6:00 PM EST
or via e-mail